Where to Get the Newest Hemp Clothing on the Market This Season
Hemp is the next big thing in fashion.
Scratch that. Hemp clothing is the current big thing, and it will only increase in popularity as more people discover the benefits of this fascinating material.
The global hemp clothing market had a value of $2.29 billion in 2021. Projections suggest its value will be 10 times higher in 2031, with a market value of $23.02 billion!
Why is the hemp clothing industry growing so rapidly?
As a sustainable fabric, hemp appeals to planet-conscious people who want their fashion choices to have as minimal environmental impact as possible. Hemp will grow alongside society's desire to protect the Earth. In this article, we'll explain why hemp clothing is so popular and what you can expect from hemp fashion this season.
Benefits of Hemp Clothing
We've already touched on what makes hemp clothing so popular. Let's dig deeper by looking at three core benefits.
Durability and Longevity
Hemp is strong. Super strong.
The material is up to four times stronger than organic cotton. A cotton shirt might last 10 years, assuming you take good care of it. That same shirt made using hemp can last two or three times longer, meaning you get more wear out of your clothes when you switch to hemp.
Sustainability
Hemp requires about half as much water to grow compared to cotton. Cotton is also often grown in areas of the world with less water. Over half of the world's cotton relies on irrigation, growing in dry regions, including Egypt, China's Xinjiang province, California, and Texas.
Comfort and Versatility
The fact that hemp is much stronger than cotton may make you assume the fabric isn't as comfortable. After all, that's common in utility fashion, where softness and comfort are often sacrificed for strength. But this isn't the case with hemp, which starts comfortable and only gets softer as it ages.
The combination of comfort and strength makes hemp a versatile material used to create everything from bedsheets and underwear to fashionable clothes for men and women.
New Hemp Clothing Releases for This Season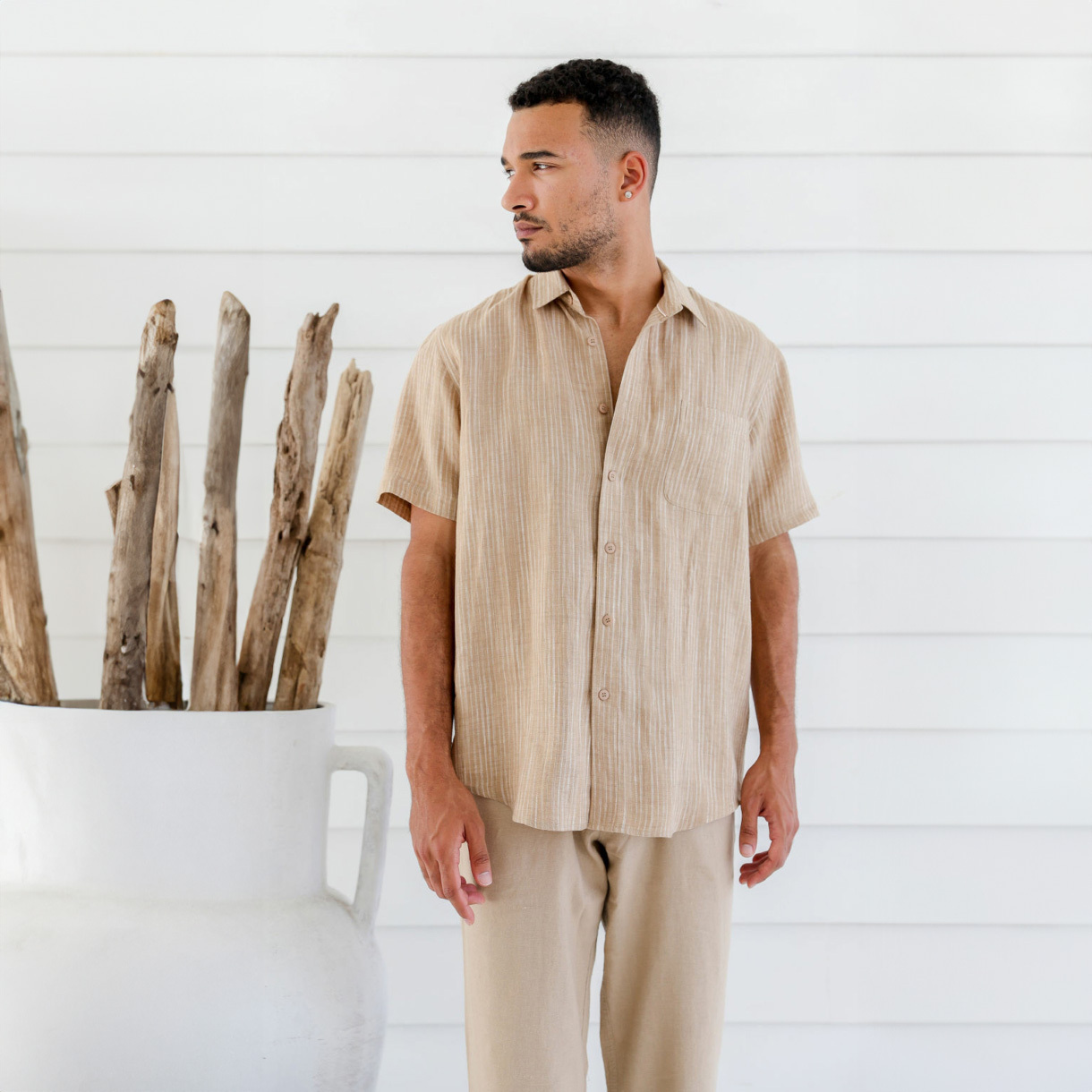 The many benefits of hemp mean that many major clothing brands are adopting the fabric into their clothing lines. Irish Tech News reports hemp will move beyond niche brands and into the mainstream this season.
As for what you can expect from hemp clothing in 2023, the standards, such as t-shirts and sweaters, will maintain their enduring popularity. But we'll also see a rise in hemp footwear, which uses hemp's natural strength to protect your feet and ensure your shoes don't fall apart after a few wears.
This quality of being super strong will also lead to hemp belts becoming all of the rage in 2023 and hemp backpacks. Consumers will be in hot pursuit of this stylish material that is resistant to tearing.
As for the brands that will make hemp their own in the coming season, Australia's Made In Hemp offers an array of men's, women's, and children's clothing. But if we look toward the mainstream, Hemp Foundation highlights that Levi's will start using hemp in its jeans while WAMA underwear has already made a line of hemp underwear.
Hemp clothing is more than just a trend. It's here to stay. And with the projected growth highlighted at the top of the article, we will likely see more major brands creating hemp lines in the coming season.
Where to Find the Latest Hemp Clothing
If you're interested in hemp seed clothing and want to know where to find it, you have two main options:
Online retailers, especially niche companies like

Made In Hemp

, offer a selection of attractive hemp clothing

Physical retailers that focus on sustainability in fashion, as they are more likely to carry hemp clothes than typical retailers.
Once you've found a hemp clothing supplier, you'll need some tips on getting the best deals:
Boutiques and niche suppliers tend to offer more variety, though that comes at a higher cost than finding hemp clothes in mainstream stores.

Knowing your body measurements before you buy, especially when buying online, means you can avoid ending up with hemp clothes that don't fit.

When shopping online, pop an item into your shopping cart and then abandon the cart without buying. Come back to it, and you may find the online retailer has slashed the price to tempt you.
Stock Your Wardrobe With Hemp Clothing This Season
Hemp clothing combines strength, eco-friendliness, and comfort to create one of the fastest-growing sectors in the fashion industry. Though looking great is important and something we care about deeply at Made In Hemp, the next biggest reason to support hemp clothing brands is their contribution to protecting the planet.

Are you ready to join Made In Hemp's quest for a more sustainable fashion industry? Check out our range of hemp products.
---
Leave a comment