Hemp Consulting
Hemp Consultancy Across Australia
The Hemp Renaissance Is Here!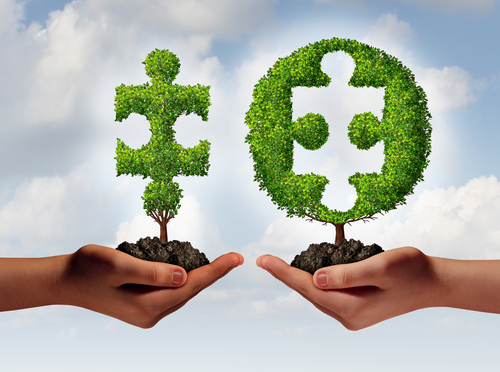 Travel anywhere in the world of business and you will find plenty of discussion and excitement surrounding the hemp industry and its phenomenal growth projections. We have a plant that is capable of feeding people, providing medicine, clothing, skin care, building materials, fuel, as well as nano and bio composite technologies. This is all whilst improving the environment as the plant grows and therefore improving and rewarding the planet, farmers and consumers alike. There is no doubt about the many benefits that are achieved with the use of industrial hemp. Have a chat with us today about how you can get involved with hemp for your business.
A Business Throughout History
This is certainly not a fad crop but a plant with historical significance dating back thousands of years. Sadly, it has been stifled for the last 100 years or so due to greed, manipulation and ignorance. Rest assured, the hemp renaissance is here and deservedly so. Darius Dunn, managing Director of Made In Hemp Pty Ltd has been actively involved in this phenomenon for 10 years now. Travelling both domestically and internationally, he has learned from industry leaders across the globe. That collective experience places Made in Hemp in good stead to be able to navigate interested parties through the myriad of challenges and regulations to help successfully grow newcomers and stalwarts of the industry alike. You too can be a part of a world of opportunity that this industry is increasingly enjoying.
A Growing Business in Hemp
Obvious current growth areas include numerous hemp foods which were approved for human consumption in Australia in November 2017 which in turn accelerated interest exponentially. With this growing demand there are many by products from remaining parts of the plant that will see accelerated growth in the coming years. Already overseas, and with increasing demand in Australia, is Cannabidiol (CBD) or medical cannabis. This is being used medicinally, therapeutically and importantly nutritionally. Then, there are all of the fibre applications, from textiles, pet & farming products through to building materials and industrial applications. As the industry builds momentum, it will generate an avalanche effect, creating more and more opportunities commensurate with the greater availability of various plant parts. This, together with constant research and development, will enable a plethora of new industries, employment and benefits and therefore opportunities.
Take Your Business To The Next Level
Made In Hemp is now making available their extensive experience and networking to help others develop their hemp ventures through a consultancy based advisory platform. We are able to provide knowledge, experience and networking to help you develop your product and or service. This can be provided on a per-project basis or time and involvement basis and either ongoing or short term. If you would like any help, advice or reporting with your hemp ambitions, then it may well prove to be a prudent step engaging Made In Hemp to ensure the best possible outcomes for your venture. Costs are determined on a project by project basis and we welcome your enquiry which would firstly involve the appropriate Non-Disclosure agreements ato be put in place before any intellectual property is shared.
Why choose Made in Hemp Pty Ltd? We are hemp specialists, industry leaders, have extensive history within the industry and have a stellar reputation. Our expertise, through an multinational network covers agronomy, genetics, packaging, nutrition, logistics, legislation and supply chain solutions. We can assist with all aspects of conventional and organic produce.
Read here about Made in Hemp receiving Federal Government funding to help develop a state of the art hemp processing facility in NSW.
---
To start your business journey into hemp, contact us on 02 4334 2000 today