How Australian Hemp Farming Has Grown in the 2020's
The history of hemp dates back over 3,000 years, including periods when it was one of the planet's most-produced crops. However, industrial hemp production slowed in the 20th century amidst regulatory concerns.
The 2000s, and the 2020s, in particular, have seen hemp products return to the mainstream. Though not one of the industry's forerunners, Australia has made a lot of headway in regards to hemp in the 2020s, with the future looking bright for Australian hemp farming.
Here we explore the history of hemp farming in Australia and how a renewed focus on this material may lead to more sustainable farming practices.
Introduction to Hemp Farming in Australia
A common version of history tells that the British colonised Australia to use the land as an overseas penal colony. However, an ABC News report suggests that this version of history may not be accurate. It quotes noted historian John Jiggins, who suggests that the British transported people to Australia with a vision of creating a "hemp colony."
As such, hemp was brought into the country via the First Fleet, meaning hemp farming is as old as modern Australia.
Despite the history, Australia falls behind many of the major hemp producers in the world. According to Statista, the country was responsible for just 0.7% of hemp products produced in 2018. China came first, with 78.4%, with the United States also being a top producer at 11%.
Still, hemp farming has a deep history in Australia, and with good reason. The material's high tensile strength makes it ideal for fashioning ropes and similar equipment. In more recent years, hemp textiles are used to create clothing. For many, hemp leads the charge in sustainable farming, not least because it requires almost 30 times less water to produce per kilogram than cotton.
The Growth of Australian Hemp Farming in the 2020s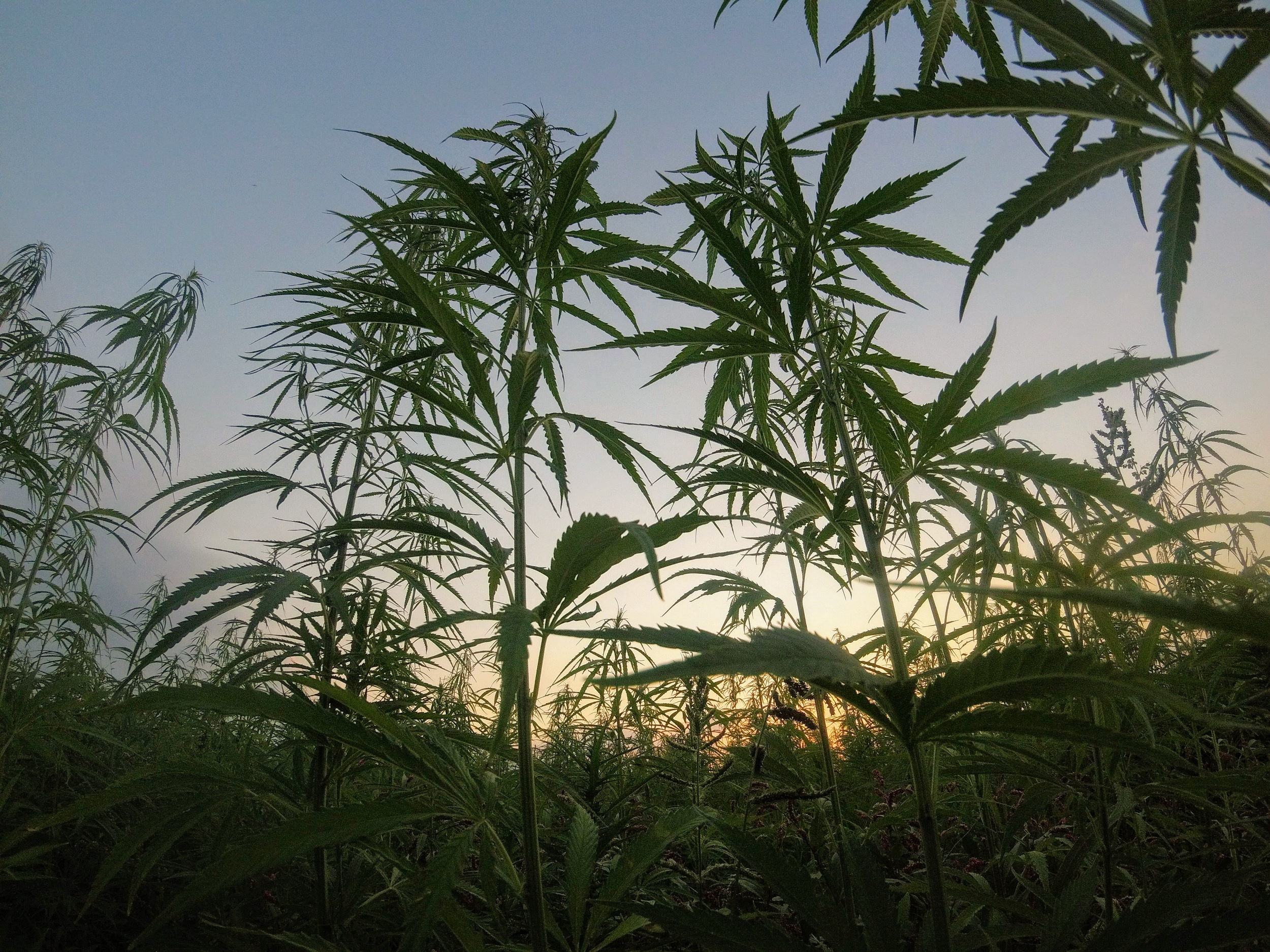 Though Australia was responsible for less than 1% of hemp production as recently as 2018, the 2020s have seen tremendous growth in the industry. According to ABC News, the 2017 legalisation of hemp for food production opened the door for increased production. With rising demand came the need to produce a domestic supply, to which the Australian hemp farming industry responded.
These regulatory changes led to enormous growth in the industry. AgriFutures states that the country produced just 100 hectares of hemp in the 2013-2014 growing season. Seven years later, Australia multiplied those figures by 23 to produce over 2,300 hectares.
Regulatory concerns are still prevalent in Australian hemp farming, with farmers dealing with more rules than in countries like China or the United States. However, the slow easing of regulations into the 2020s opened the door for Australia to become a larger hemp producer.
Benefits of Australian Hemp Farming
Now that it's easier to farm industrial hemp in Australia, there's a critical question to ask: Why?
The benefits of Australian hemp farming are divided into two categories: environmental and economical.
The environmental benefits are wide-ranging. Hemp requires almost 30 times less water to produce than cotton. Reduced water consumption means a lower ecological impact. Hemp is also extremely durable, meaning it's less likely to tear than many of the textiles used in conventional fashion. Lower breakage rates mean fewer clothing items get discarded, reducing the burden on landfills.
On the economic side, this lower water usage means farmers spend less on irrigation. The result lowers the investment for a more effective product than many other textiles. Small farmers, in particular, can benefit from these lower costs to create hemp products for the clothing, construction, and food industries.
Opportunities for Australian Hemp Farmers
With regulations eased, Australian hemp farmers can carve out a niche in a global market that The Farmer Magazine states will be worth USD 26.6 billion by 2025. High yields of 2.5 tonnes per hectare also mean farmers can make better use of their land. The combination of reduced irrigation investment and a higher yield creates enormous economic opportunities.
Furthermore, Western Australia's Department of Agriculture and Food is researching the use of hemp to feed livestock. Though concerns about THC volumes in hemp currently make this practice illegal, the research may open the door for using a cost-effective material for sustaining livestock in the future.
Research and education are the keys to taking advantage of these developing opportunities. The creation of organisations like the Australian Industrial Hemp Alliance aim to equip Australia's farmers with the knowledge they need.
The Future of Australian Hemp Farming
The future looks bright for Australian hemp farming. ABC News suggests production could rise to 1 million hectares per year in the near future, which would make hemp one of Australia's most successful exports.The opportunity exists for hemp products to become a major contributor to Australia's economy.
Made in Hemp can show you what's possible with hemp clothing and products. Browse our site today to discover fashionable clothes and beauty products made using one of the world's most sustainable materials.