Green "Recovery" Smoothie
Green "Recovery" Smoothie
We did it! We made it through the festive season! But as we get back into the swing of things here at the Made In Hemp office, it has become clear that we may have had one too many rum balls and a few too many glasses of champagne (#treatyourself!). So we have whipped up a few of these green smoothies for the team - to get our immune system firing again and help our bodies come back into balance. We are ready for you 2019!
In a bullet blender (or whatever blender you have on hand) for one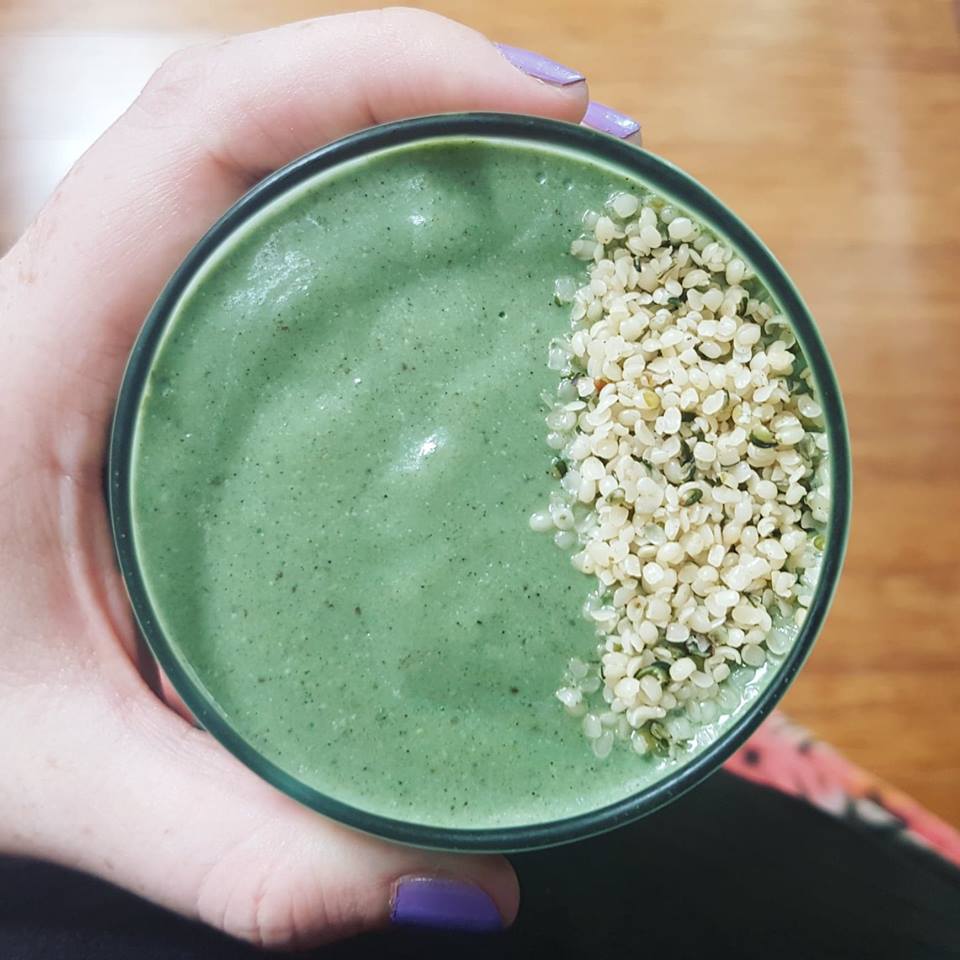 1 cup (250 ml) coconut water

1 ripe banana, frozen

1/2 cup chopped mango, frozen or fresh

1-2 large handfuls of baby spinach

1 celery stalk (trimmed)

5 cm piece of cucumber

1 tbsp Made In Hemp's Organic hemp protein powder

1 tbsp Made In Hemp's Organic hemp seed oil

optional: 1 tsp Spirulina Powder or greens powder

optional: 1 cm piece of fresh ginger (grated)

optional: sprinkle with Made In Hemp's hulled hemp seeds (if you are feeling extra fancy this new year)
As with any smoothie recipe, feel free to experiment with the ingredients.
When it comes to smoothies there's rarely a mistake that you couldn't fix by playing around with the ratios a little bit. If your smoothie's too thin, add more frozen fruit. If it's too thick, add more liquid.
If it's too sweet, add a splash of water. If not sweet enough, blend in a couple of pitted dates or your favourite natural sweetener. Happy blending!
Ps. Keep an eye out for Sunday's Blog Post - In the Spotlight | Hemp Protein Powder - to see why we recommend incorporating it into your diet!