HELLO 2020
Ready for 21 days of Hemp Smoothies?
We are kickstarting our health in 2020 with 21 days of hemp smoothies.
That is starting our day with a smoothie for breakfast and given the heat that is going on in Australia at the moment - we couldn't think of a better time!
They don't have to be fancy creations, they just have to contain a tablespoon of both our hemp protein powder and hemp seed oil.
This combination gives our body all those essential amino acids (protein) and omega fatty acids (omega 3,6 and 9), as well as a decent serve of insoluble fibre, iron, zinc and magnesium. Basically everything we need to kick start our health post festive season.
And who knows, we might love the results so much, you will see us creating smoothies every day through 2020!
Follow along on Instagram or Facebook and be sure to tag us in all your smoothie creations @madeinhemp #MIHsmoothies
The challenge kicks off for us on Saturday the 11th of January - so we are offering free shipping on our organic food bundle from now until then! Just use the code HEMP2020 at checkout and lets start 2020 with a bang!
SHOP OUR ORGANIC SMOOTHIE BUNDLE NOW!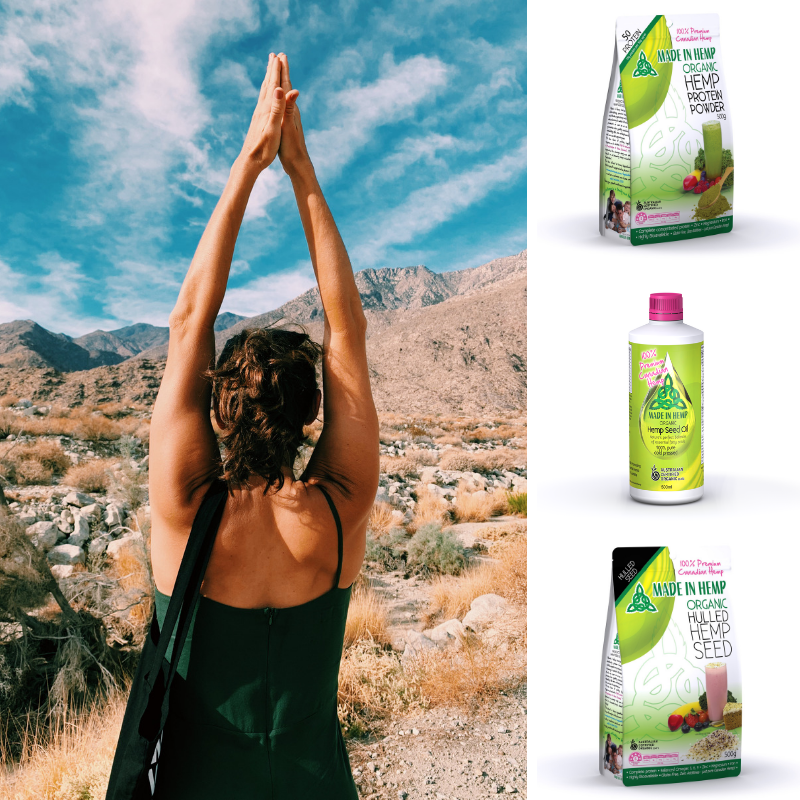 REMEMBER TO USE THE CODE HEMP2020 AT CHECKOUT